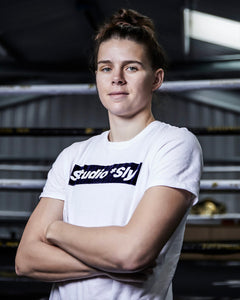 World Middleweight Champion Title Savannah Marshall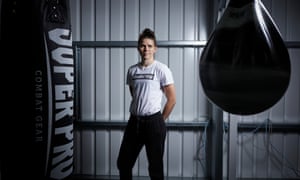 Boxing is a brutal business but, as a woman trying to win her first world title during the grip of a pandemic, Savannah Marshall has been tested in a way none of her male contemporaries have experienced. Even before we discuss the more personal challenges she and other female boxers face, Marshall explains how, as a middleweight, she had been preparing to fight a much bigger opponent for the world light-heavyweight title in April when the lockdown forced a costly cancellation.
She had to move up two weight divisions to get a crack at a title but she is the only woman to have beaten Claressa Shields, the world's best female boxer, in either the amateur or professional ring. But neither that achievement nor her 8-0 record as a pro could protect Marshall from the financial loss of Covid-19. Unlike any man at the peak of boxing, the 29-year-old from Hartlepool was forced to try and find a job.
"I had 500 tickets for my fight and I'd sold the lot and then it got cancelled," Marshall says. "I had 30 grand's worth of tickets to refund and it took me weeks. It was a real headache. So I applied for a couple of delivery jobs, with companies like [delivery company] DPD and I also applied for work at some supermarkets but I didn't get one interview. I didn't even get past the application process for Lidl."
Marshall smiles, but she felt she had squandered money on her training camp. "I'd spent nearly £3,000 on sparring partners. You can find people who spar you for nothing but they go in there half-heartedly. If you look after your sparring partners, and pay them, they come with more grit. They want to come back to get paid. Then you want the best food, because I want to eat everything organic, and you're also seeing a physio two or three times a week. There's also travelling to and from the gym so I blew over £3,000."
At least some of Marshall's sponsors could still support her during the worst of lockdown and on Saturday night she fights Scotland's Hannah Rankin for the vacant WBO world middleweight title. There are still concerns. "Am I going to pass the Covid test? There have been boxers and even Eddie Hearn [her promoter] who tested positive. But the fact my opponent is British helps. There are no travel restrictions. So nothing can get in the way – apart from Covid."
Link to full story 
https://www.theguardian.com/sport/2020/oct/13/savannah-marshall-interview-boxing-claressa-shields-donald-mcrae
---